Things are really busy here in Scoil Éanna in the run up to the Christmas holidays.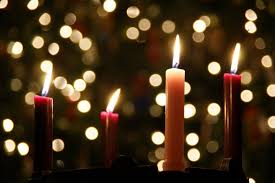 We are practising diligently every day for our carol service in St. Patrick's Church on Wednesday 13th December at 7p.m. We look forward to seeing all of the members of the school community on the night. We would like to thank Fr Owen Joe in advance for affording us the opportunity to use the church.
The Parents' Association will hold their Christmas raffle at the carol service. Sponsorship cards have gone home to every family and indeed many have already been returned. This year the prizes have been donated by local businesses and we thank them sincerely for their generosity. A number of very substantial hampers have been assembled by the ladies on the Parents' Association executive. Tickets will also be available at the church.
We are delighted to host a Christmas Jumper Day with proceeds being donated to St. Vincent de Paul. This will take place on Thursday 14th December. All children will be permitted to swap their school jumper for a coloured jumper on the day – it doesn't have to be specifically Christmassy. They should wear the rest of their uniform. We would ask for a donation of €2 towards this worthy cause. We will also have our annual "Walk a mile with a smile" on this day.
The pupils in the senior classes, along with the teachers, will be going carol singing on Thursday 21st at 1p.m. and again on Friday 22nd at 10a.m.
We would once again appeal to those collecting children from the car park at 3p.m. to be very careful when starting to drive off while children are still walking through the car park. Most parents are very conscious of the dangers and always collect their children at the bottom of the steps, but occasionally this does not happen and a small person walking through parked cars may not be seen. We are pleased to note that the rule about not parking along the footpath is being observed.
The school will close at 12.00noon on Friday 22nd December for the Christmas holidays. The buses WILL RUN at this time.
Finally, we would like to wish all of you and your extended families peace and joy this Christmas season and health and happiness throughout 2018.